This frame is our most versatile, and first of all we have to be clear in one thing: the "ES" is for extra smooth. Its Smoothie's little brother with longer chainstays. This particular detail makes it fast and you'll actually gain valuable stability on speedy descents and the ability to fit wider tires, perfect for multi-day charity rides, fast escapes at the country and also light touring and fast commuting.
Made from Tange Prestige heat-treated CrMo like all strong and lifetime durable framesets.
Sizes in centimeters: 46, 48, 50, 52, 54, 56, 58, 60, 62, 64, 66.
With sport geometry and all the above specs makes this frameset a bargain.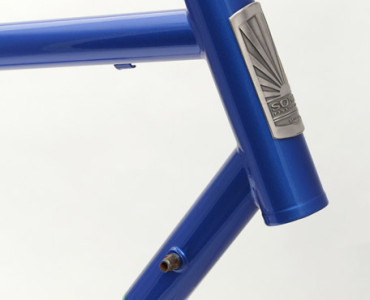 Available for 825 €