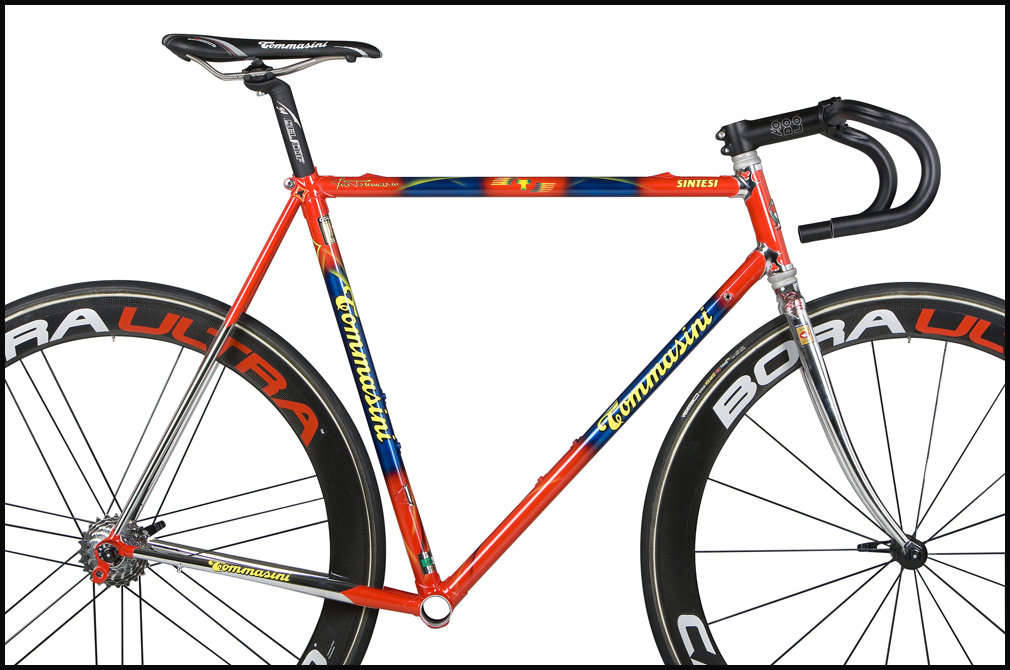 Super elegant, Italian hand-built frame set by Tommasini. With the velodrome being its original habitat, the sintesi keeps the classic Italian looks that we all love and cherish, without sacrificing wattage due to utilising columbus neuron tubing – in nivacrom steel.
Aproximate frame weight(55cm – chrome and painted): 1.730 kg
Available, with price starting from 1500 euros.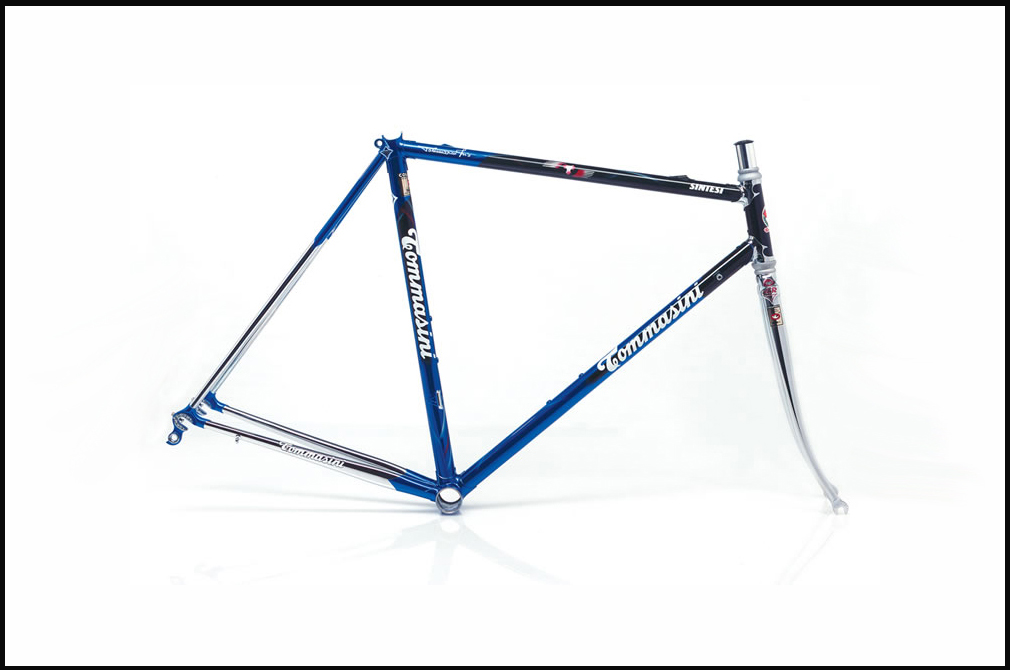 Available for 1500 €