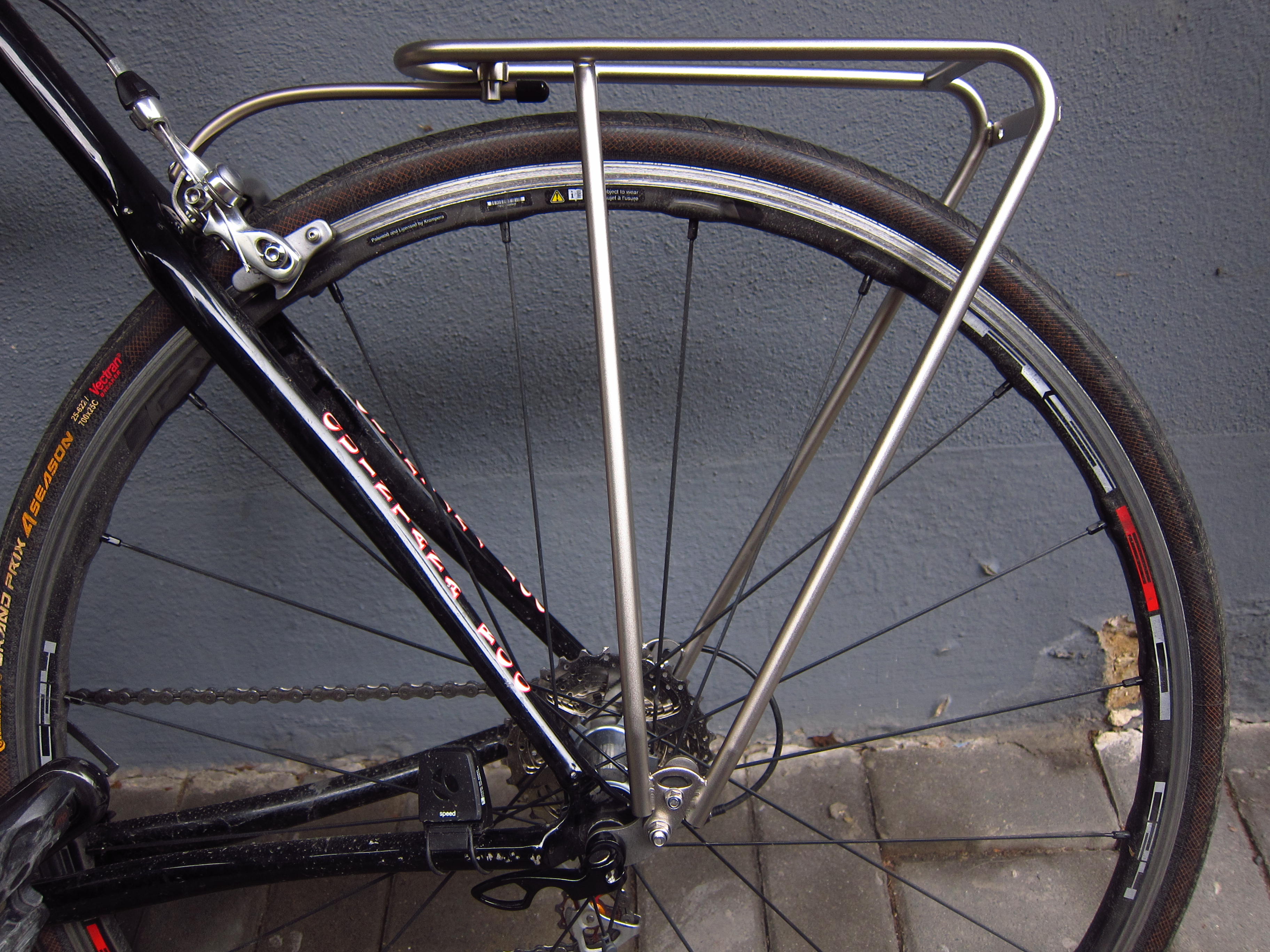 The tubus fly classic is a superb lightweight and stable choice for fast road or cross bikes with narrow tires.
Super clean fit with a single mounting strut that fastens to the rear brake brindge between the seatstays.
Great for all you minimalists out there who want a rear rack but need to keep it light!
The Fly Classic Weighs  a mere 330 grams,with a load capacity of 18kg
Available for 80 €